Lead Generation
Ready to drive brand awareness and leads directly into your CRM? Leverage our proven digital marketing techniques combined with our experience in the boutique fitness industry.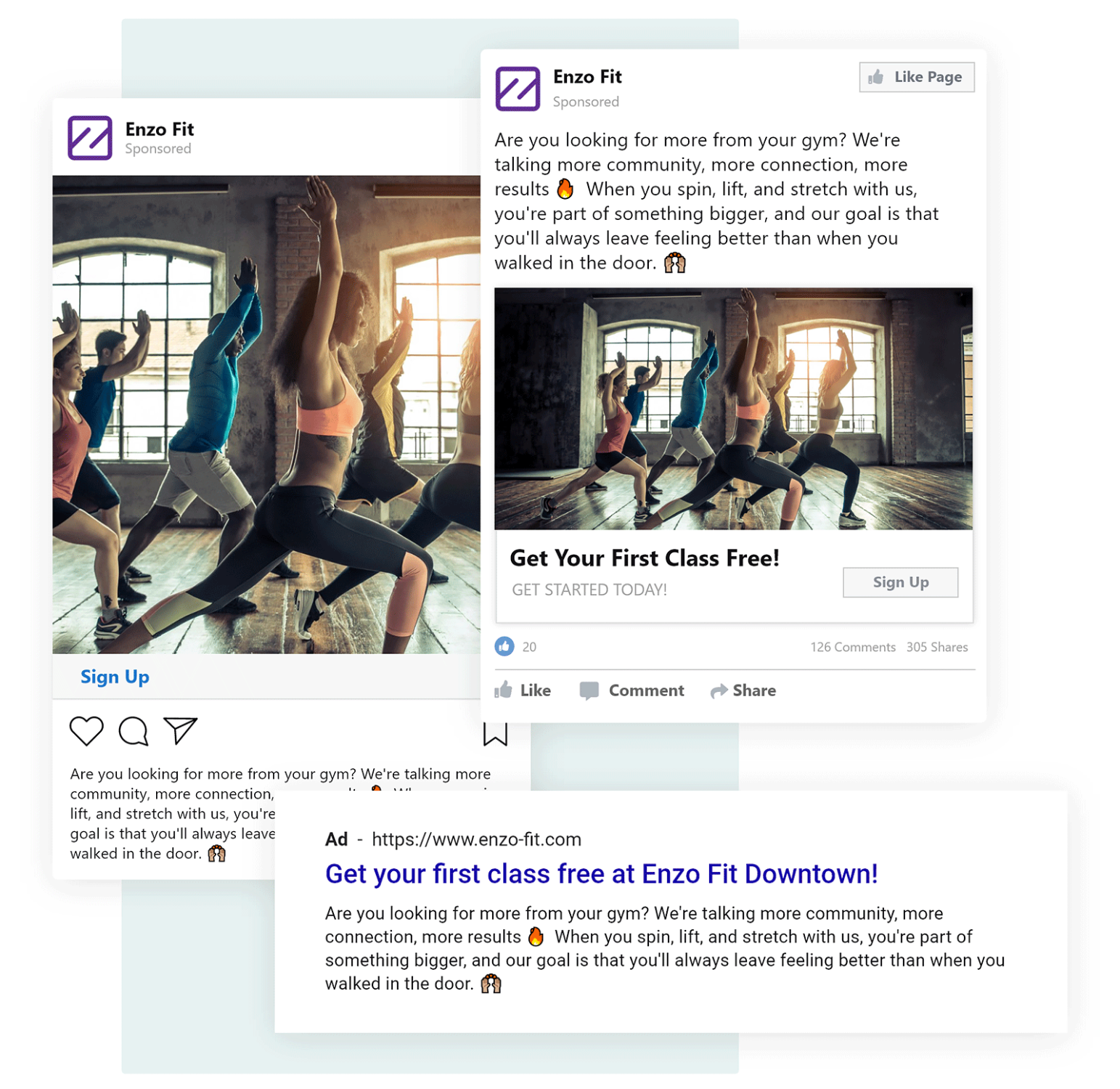 Increase Your Traffic
The goal of AXLE Lead Generation is to generate more traffic and high-quality leads by showing the right ads, to the right audiences, at the right time. To achieve this, we leverage your unique client data as well as professional studio, class images, video, and user-generated content.
Once ads are deployed, day-to-day optimal performance algorithm optimizations are completed by our highly specialized team. It's all designed to bring you more customers, more sales, more revenue.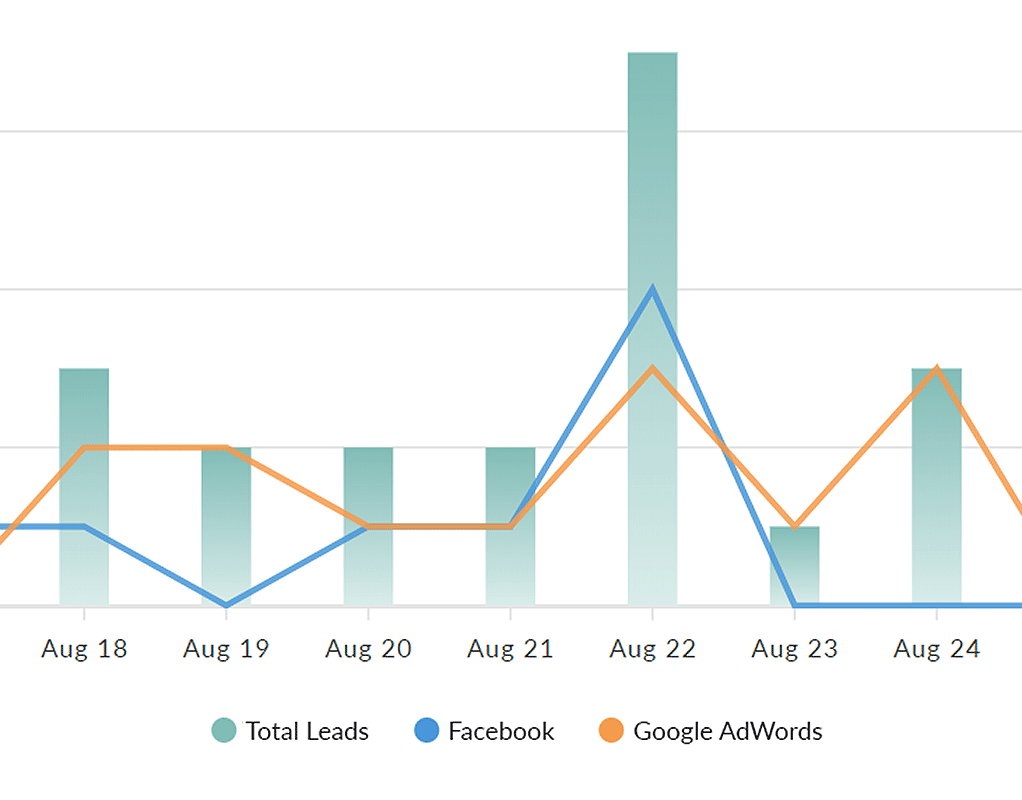 Sync Your Leads Into Mindbody
Once leads have been generated from our marketing, a Mindbody profile is automatically created and the lead is added to your AXLE CRM. Within the CRM you have a day-by-day breakdown of your overall lead count and the source. This provides actionable data and visibility into where marketing dollars are best spent.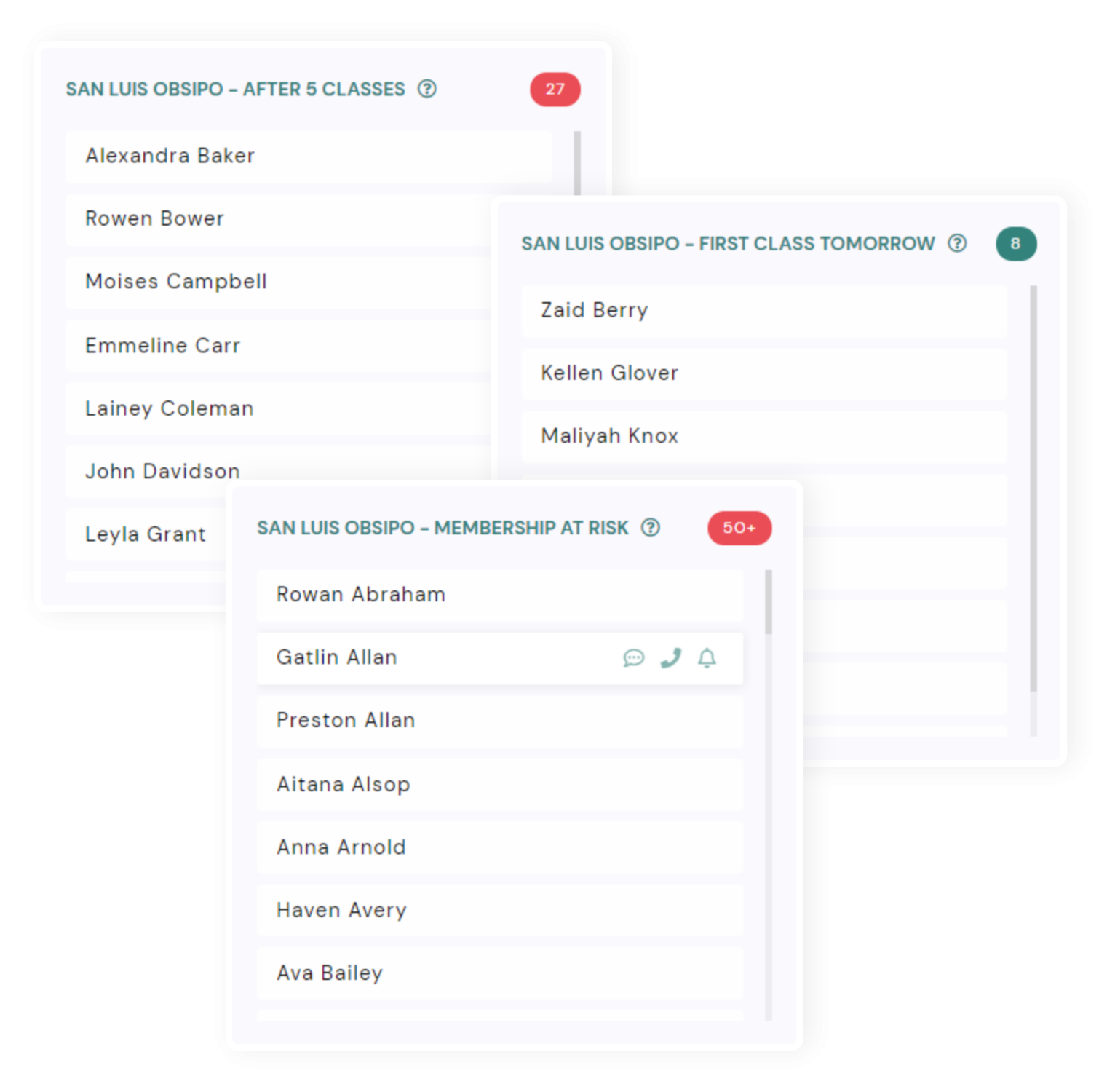 Smart Lists
By combining live sync with smart lists, our CRM allows you to utilize Follow-Up Buckets in order to manually reach out to leads or client's via multiple communication channels. More importantly, you can easily rotate your touchpoints between calling, texting, or email to ensure a lead is engaged or an inactive member knows they're missed.
Reporting Dashboard
Once a month, you will meet with your dedicated account manager to review your reporting dashboard and your account's performance. On top of that, to achieve full transparency, all copy, creative, clicks, impressions, spend and beyond are available in real time, 24/7.
MINDBODY Sync
For your ease, we will seamlessly integrate new leads and client package purchases into your MINDBODY. After a new profile is created, your team will receive an immediate email notification plus an easily exportable, trackable list, so you can spring into action with lead management strategies!
Multi-Platform Marketing
There isn't a single lead source that will make your studio stand out. Instead, it's all about creating a budget-friendly omnichannel approach and using multiple platforms to hit users at all angles. We will also utilize retargeting strategies to educate interested clients.
Strategy/Knowledge
As a highly experienced agency, it is important to note that we have seen fitness marketing evolve over the years. Taking this insider knowledge, we are able to offer unique, out-of-the-box strategies designed to grow your studio with qualified traffic and leads.
FAQ's
How quickly can my ads start?
We're able to get you launched 2 weeks after your contract is signed.
Do you manage my organic social media content?
No, but we'd love to work with the team that does to share content.
Do you do SEO?
No, we only provide SEM (Search Engine Marketing) services. All paid advertising, not organic.
Do you mark up the ad costs?
Everything goes directly on your credit card and you are billed directly from Facebook/Instagram and Google.
Put your business on the map.